How To Add Instagram to WordPress: Step-by-Step Tutorial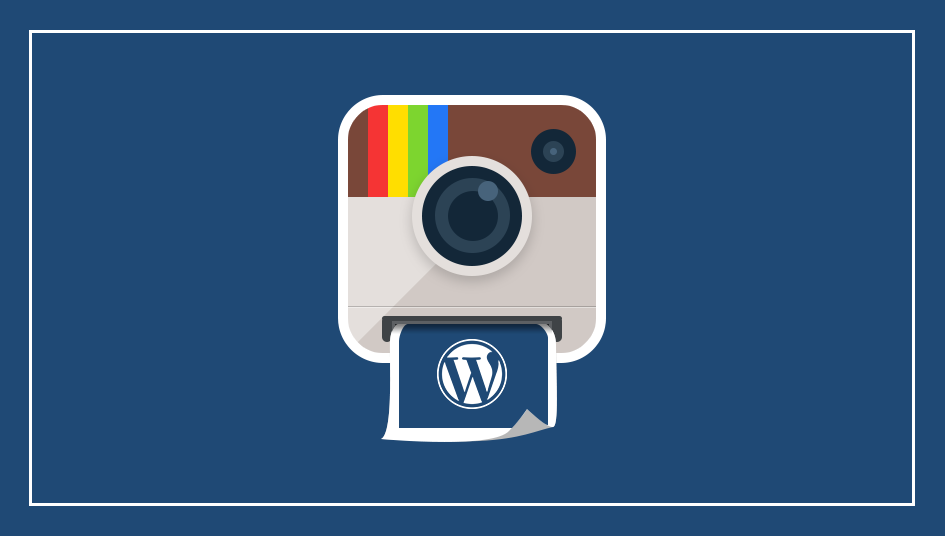 Our generation is one who depends on the internet for almost everything. Whether it is to find answers or for entertainment and even for social interactions, the internet is the solution for all. While internet holds the answer for everything, social sharing is one of the utmost important element. Whether you wish to share your personal life, or promote your business or put your work for the world to see, social sharing apps are the way to go!
When it comes to WordPress, social sharing icons on your site lets the aspect of efficiency and promoting to a new level. If you or any of your users love your page, the best way to promote is by sharing it on one's social profile!
While there are various social sharing apps today, one of the most popular and addicting social sharing apps is no doubt Instagram. With over 300 million active users per month, this has definitely left other social sites behind!
Why Should You Integrate Instagram on your WordPress?
One of the most popular social sharing platforms used worldwide, Instagram is the perfect place for you to garner new audiences. The simple addition to your site can improve your site's potential and popularity. Not only this but if you own a company, this is a perfect way to encourage people to recognize your brand name and products.
This helps you not only build your users and followers but you can also improve the user interactions that you cannot with just a normal website. If your site supports a vision or view, you can even use this as an element to raise awareness and increase supporters with similar views.
So let's get into the steps of how to add an Instagram to your WordPress profile.
How to Add Instagram To WordPress
Method 1: Embedding your Content Manually
The first and the easiest method to add Instagram to WordPress is to embed your contents manually. This works best when you wish to place the image without changing the size. For this simply follow the steps below.
Go to Dashboards and then on the Posts option and click Add New.
You can then add your content. To add the images from your Instagram simply use the shortcode as the image above. Replace the link after the URL with the link to your Instagram post and you are done.
When a user opens up your content they can view the Instagram post that you embedded.
Method 2: Using a Plugin
Another easy way you can add Instagram to your site is simply by using available plugins to help you do so. Here, for example, we are using the plugin WP Instagram widget.
If you don't know how to install a WordPress plugin, here is a step-by-step tutorial to help you out.
After installing and activating the plugin, you can then go ahead and Click on the Appearance and select Widgets.
This will redirect you to the widget overview page. From the list choose Instagram and the area where you want to add the Instagram widget. After selecting your options, go ahead and click Add Widget. 
You can then configure the settings of the widget. Add the title, username, the number of photos as well as the sizes of the photos to be displayed. You can even configure the links settings right here. After you are done, go ahead and Save it.
Once you are done, you will find a newly added Instagram widget on your site!
Method 3: IFTTT
IFTTT is another method you can opt for if you want to add Instagram to your WordPress. For this, you need to have an IFTTT account as well as an Instagram account.
IFTTT allows you to connect several apps through chains of actions called recipes. After creating an IFTTT account add both WordPress and Instagram as channels.
You can then find the automated trigger on Instagram to display on your WordPress. The triggers work as you have set it whether it is displaying pictures or post while using a hashtag or adding a new post.
Wrapping It Up!
With Instagram on your site, it makes it easy for you to share your contents socially as well as display your Instagram feeds on your site to a greater audience. So go ahead, add Instagram as well as tons of views and audiences and more recognition for your business or profile!
With our easy to follow the step-by-step tutorial, we hope we have solved your dilemma on how to add Instagram to WordPress. If this article helped, do let us know down in the comments below. If you want to check out more of our tutorials, here are links to them!