How To Embed Videos On WordPress? Step By Step Tutorial For Beginners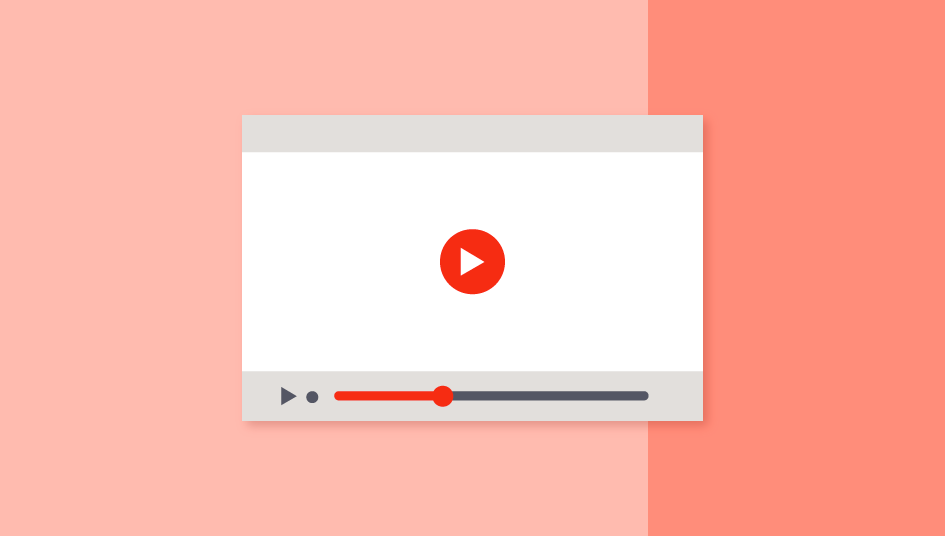 It's import to visualize your content in a manner that makes it much more digestible. Common ways to do so is enabling images and videos onto your content. Not only this makes your blogs and website content much more comfortable to view, but it also adds a bit more enjoyability to your content. Moreover, bloggers can even take advantage of video embedding for Vlogging. Video advertisements, demonstrations, and video-enabled tutorials also go further in terms of improving your services. By allowing yourself to embed videos in WordPress, you're opening yourself to newer avenues that'll take you much further.
However, you, as a WordPress user, might worry about the difficulties involved in embedding videos onto your WordPress website and blogs. Rest assured that WordPress makes sure that the process involved in integrating videos on WordPress is a straightforward one. You don't need knowledge of HTML or another web coding to put great videos on your website. Moreover, you can also make use of excellent third-party plugins to streamline the process even more.
Thus, we bring you this article on methods you can use to embed videos in WordPress. Roughly speaking, you can either embed videos in WordPress natively, by merely copying the required video URL, or you can either use a dedicated WordPress embed video plugin.
How to embed videos in WordPress without a plugin:
The simplest way to embed Videos in WordPress involves simply copying the video URL or embed code and pasting your video's URL onto the WordPress editor. This method works wonders for YouTube videos in particular and involves the least amount of hassle. Just copy the URL of the video from its address bar and then paste it on your post/page.
Embedding using WordPress Block Editor Embeds:
The introduction of the WordPress Block editor brought in tons of nifty tools to use. Among these is the addition of tons of direct embed features for video content.
To use this video embed tool, click on the Add new block button and click on the Embed section. Then, choose any of the services embeds provided to you. There are tons of variations provided to you, from Youtube to Facebook embeds to Spotify, Tumblr and much more.
For this demonstration, we'll be using Youtube. So, simply click on YouTube under Embeds to insert a Youtube embed block. Here, you can simply enter the URL of the video and click on Embed to enable your Embed video.
Embed Videos in WordPress with a plugin:
You can also easily embed videos in WordPress posts and pages using third-party WordPress plugins. These plugins not only make it much easier to embed your videos but also provide you more customization features for your embeds. Better alignment and other frame features are included with many of these plugins. So, let's take a look at our list of recommend video embed WordPress plugins and the process involved in using them:
1. WonderPlugin Video embed
WonderPlugin video embed lets you embed videos from almost every commonly used video platform. Embed videos from Youtube, Vimeo and even self-hosted video websites using this excellent video embed plugin. Moreover, the embed videos are designed to be mobile and touch device friendly.
The responsive video player is made to function correctly on all major web browsers and is even friendly with the Gutenberg editor. Easily embed videos onto your posts, pages and even sidebars using this excellent WordPress plugin.
Key features:
Mobile friendly and Cross browser compatible.
Able to embed videos easily onto pages, posts, and sidebars.
Supports many websites and even self-hosted mp4/WebM videos.
2. Advanced Responsive Video Embedder
Advanced Responsive Video Embedder or ARVE for short is a complete video embedding solution for almost every third-party video website available. This SEO friendly WordPress plugin lets you embed videos from various sites such as YouTube, Ustream, Twitch, Google Drive, Dropbox, Dailymotion, Archive.org and much more with zero hassle.
Moreover, you can also customize tons of your Video embed features such as aspect ratios, video dimensions, autoplay/video looping and more. This shortcode enabled WordPress plugin even lets you embed your directly uploaded HTML5 videos too as well as use iFrame embed codes.
Key features:
SEO friendly, with video details features.
CSS enabled responsive embeds.
Easy to use and comes with Video alignment features.
3. Easy Video Player
Simplicity is a critical factor for using WordPress plugins, and when you're embedding a vast number of videos, it's a great idea to keep the process as simple as possible. Easy Video Player allows you to embed Videos on WordPress easily and showcase your videos with barely any difficulty. Easily embed self-hosted videos or external video mirror websites. Using this plugin, you can embed various HTML5 and Mp4 videos with full responsiveness and even add different customizations to it.
This includes using various skins, custom thumbnails, autoplay and loop features and more. Its simple yet intuitive nature makes it an excellent WordPress plugin to use.
Key features:
Embeds HTML5, Cross browser compatible videos.
Videos with generated thumbnails, autoplay, loop, and more interactive features.
Customizable video player with 3 different skins.
Using a WordPress Plugin to embed videos:
For this demonstration, we'll be using the WonderPlugin video embed because the plugin is not only easy to use and fully responsive but is also compatible with Gutenberg. To start with the process, you'll have to install this plugin on your WordPress website. If you want to learn about the process involved in doing so, consider going through this article.
Then, open any post or page where you want to embed the video and then add a new block using the Classic editor for your paragraph blocks. To do this, simply click on the Add new block button, and then click on Formatting section. Under the Formatting section, you can simply click on the Classic block to open a section that inherently uses the old Classic editor for formatting.
This allows you to use various widgets and shortcodes that have yet to be migrated or converted into WordPress blocks.
Click on the WordPress Video Embed tool on the classic editor toolbar to open the following window:
Here you can either paste in any of your video URLs or iFrame video links or directly upload videos. We'll be using the first option to enter a video URL from YouTube. 
So, paste in the URL that you previously saved as shown by the process above here to prepare your Embed video.
You can also go one step further and customize your WordPress embed video even more by using a dedicated WordPress plugin like WonderPlugin video embed. To do this, click on the Options section on the Embed window to customize more of your video player.
Using WonderPlugin, you can customize the following details:
Width/Height: You can define the Width and Height of your embedded video player. You have to define this value using Pixels.
Keep Aspect Ratio: Lets you retain the original aspect ratio of the embedded video.
Autoplay/Loop play: You can also enable Autoplay for suggested videos or loop the same video using these features.
Play button URL: Using this feature, you can add a custom thumbnail for you embed the video. You can add this by simply pasting image link on the field given or manually upload a new image using the Select an Image file feature.
Finally, once you're done, click on the Insert video button to embed your video onto the post. If you followed the process correctly, your customized WordPress video embed should be inserted onto your page/post perfectly.
Concluding:
Thus using these plugins and video embed tools you can easily integrate video content on your videos. By using embeds, you save space on your WordPress server. This drops the load on your server and even lets you use features of amazing video hosting websites like YouTube, Vimeo, and more.
While using your video embeds, remember to customize the video player to fit your content well by managing its dimensions. It's always a good idea to consider using iFrame links as well because of added customization features that they inherently enable. If you want to learn how iFrame and iFrame embed work, this is a great starting point for you.
Moreover, if you want to add more kinds of visual and media enabled content on your website, why not check out some of our other articles: